About
us
Specialist in planning connected spaces and designed furniture for audiovisual technology integration, Axeos brings your projects to life and supports you through your most challenging projects. We design and manufacture furniture to integrate technological tools such as videoconferencing systems, digital signage, interactive screens and other solutions for collaboration.

For the last 10 years, Axeos has provided you its AV/IT expertise to meet your requirements. Based on trust and integrity, we aim at cultivating and developing long-term relationships with our clients and partners.
Our goal : increase the value of your spaces.
We are based in Caen, in Normandy (France). Thanks to our manufacturing units (metalwork and carpentry) and our internal design office, we offer you high-end products made in France.
For your projects, we offer you a range dedicated to AV solutions and to conference tables & huddle rooms. In order to create unique "user experience", Axeos remains a high-quality provider of service with an international logistics management, project management and research and development.
Today, Axeos is a team of 20 people committed to support its customers in all their projects. Their profiles as experts help you to achieve the most challenging projects. Our team is like a family, which is our greatest pride.
Our

values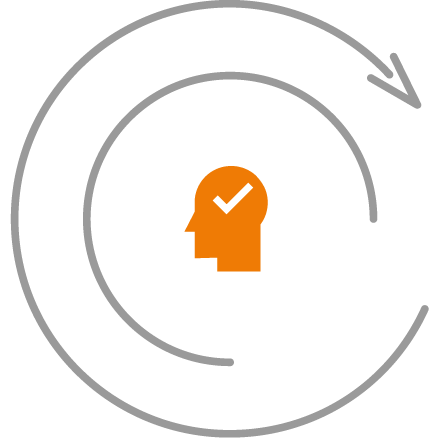 Integrity
Our uprightness and the respect of our commitments are our guidelines. We base our relationships on trust and honesty.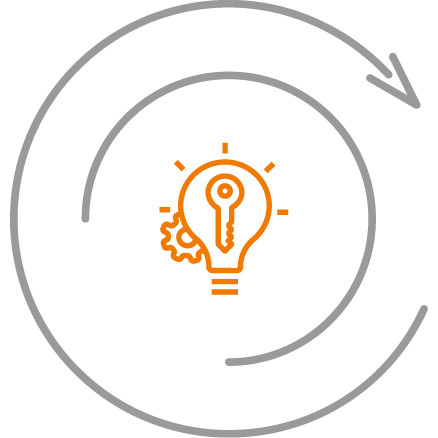 Pragmatism
We are continuously improving our quality and work ethics with the will to find solutions.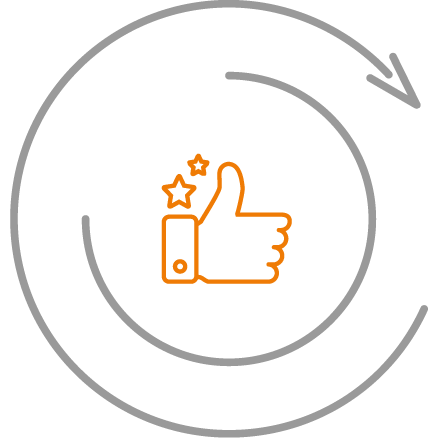 Sense of initiative
We all take our responsibility seriously with an entrepreneurial spirit and the will of accomplished work.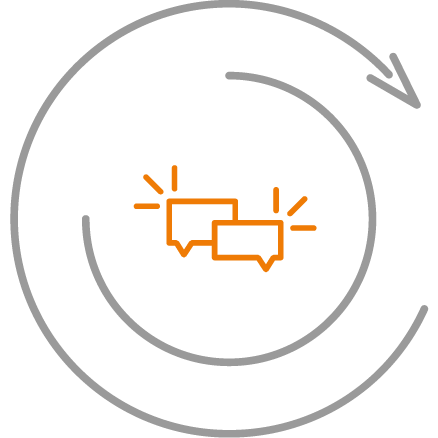 Enthousiasm
We enjoy giving you our very best. We are committed to be a strong support within your projects.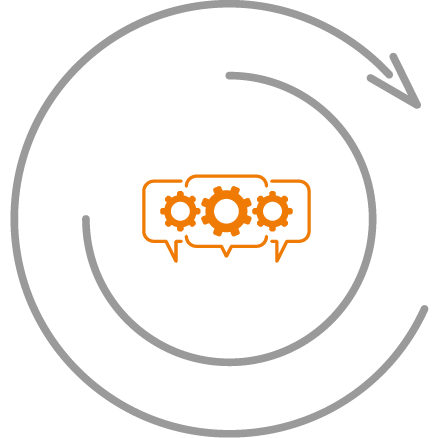 Collective knowledge
We support one another and share our knowledge and skills in order to meet your expectations. Our team spirit is one of the keys of our success.
Our

know-how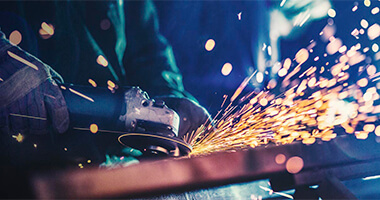 Manufacturing workshops
For over 10 years, Axeos has developed a unique know-how thanks to its metalworking and woodworking production units.
+
Equipped with the latest industrial tools, Axeos offers you a high-end quality finish of our products.
We highlight our "made in Normandy" production, as a guarantee of quality. We ensure the respect of our requirements : quality of production, reactivity and agility are central in our work. 
-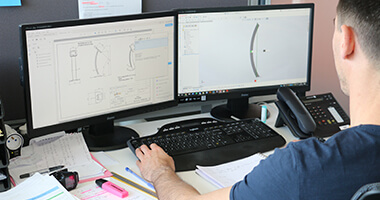 Design office
To respond to the diversity of needs, our design office members combine their engineering expertise to create custom made products and solutions.
+
To give a greater visibility of the project, we offer 3D imaging.
Our design office studies new technologies in order to integrate it into our solutions.
To this day, we achieved more than 1500 custom made projects. Day-to-day, our design office enriches customers' projects with their creativity and the quality of our realisations while innovating.
-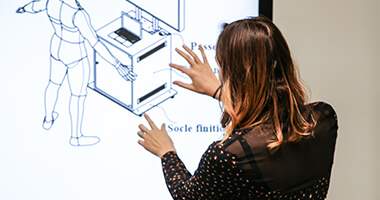 AV/IT expertise
Our mission is to integrate audiovisual and collaboration technologies within high-end furniture.
+
To achieve this goal, we capitalize on user experience approach.
We think details make difference. Our products are designed with this philosophy : improve your spaces and facilitate the use of technologies.
With our range of 200 products off the shelf, our value proposition of AV solutions has become a benchmark with key products such as the EKINOX, the XENON or even our conference lectern NEONYX known for its unique style.
Thanks to their universal compatibility, you can use Axeos' products with every technologies and brands.
-
Our

services