Our

services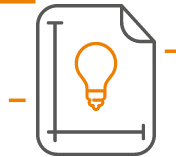 Design
Since our beginning, we strive to offer aesthetics products in order to improve your workspaces while integrating communication and collaborative technologies.
We aim at highlighting technologies into our furniture. To achieve this goal, we capitalize on the user experience approach while studying market changes to detect new requirements and new uses.
Our design office team (with Thomas, Marc, Lionel, Christophe and Cédric) joins its skills in engineering and design to improve and create new solutions. It creates products of tomorrow. We have multiple sources of inspiration : a customer feedback, a custom made project or a new technology. Each member of the Axeos' team contributes to the Research and Development of new creations "made in Axeos". 
We are fortunate to have a curious and voluntary team. We think details make difference. That is why we study each component during the design process : choice and quality of materials, sustainability, ergonomics, ease to use and to install, maintenance, manufacturing optimisation, packaging... 
Our products are designed with this philosophy : improve your spaces and facilitate the use of technologies. It is possible thanks to : 
Closeness to IT & AV manufacturers, we integrate their technologies within our furniture. It is important we understand how it works.
Agility to design and manufacturing fast thanks to our design office and our in-house manufacturing process.
Ability to listen and to question ourselves to reassess our products if necessary.
All of our products and projects are the perfect blend of these features, ensuring customer satisfaction. Our daily challenge is to offer the best quality of finish and design.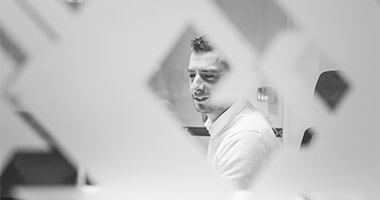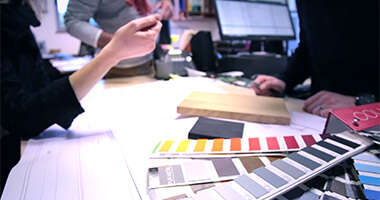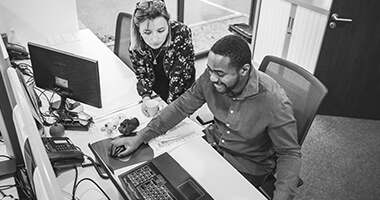 Project management
The making of a custom made project must follow several key steps to succeed.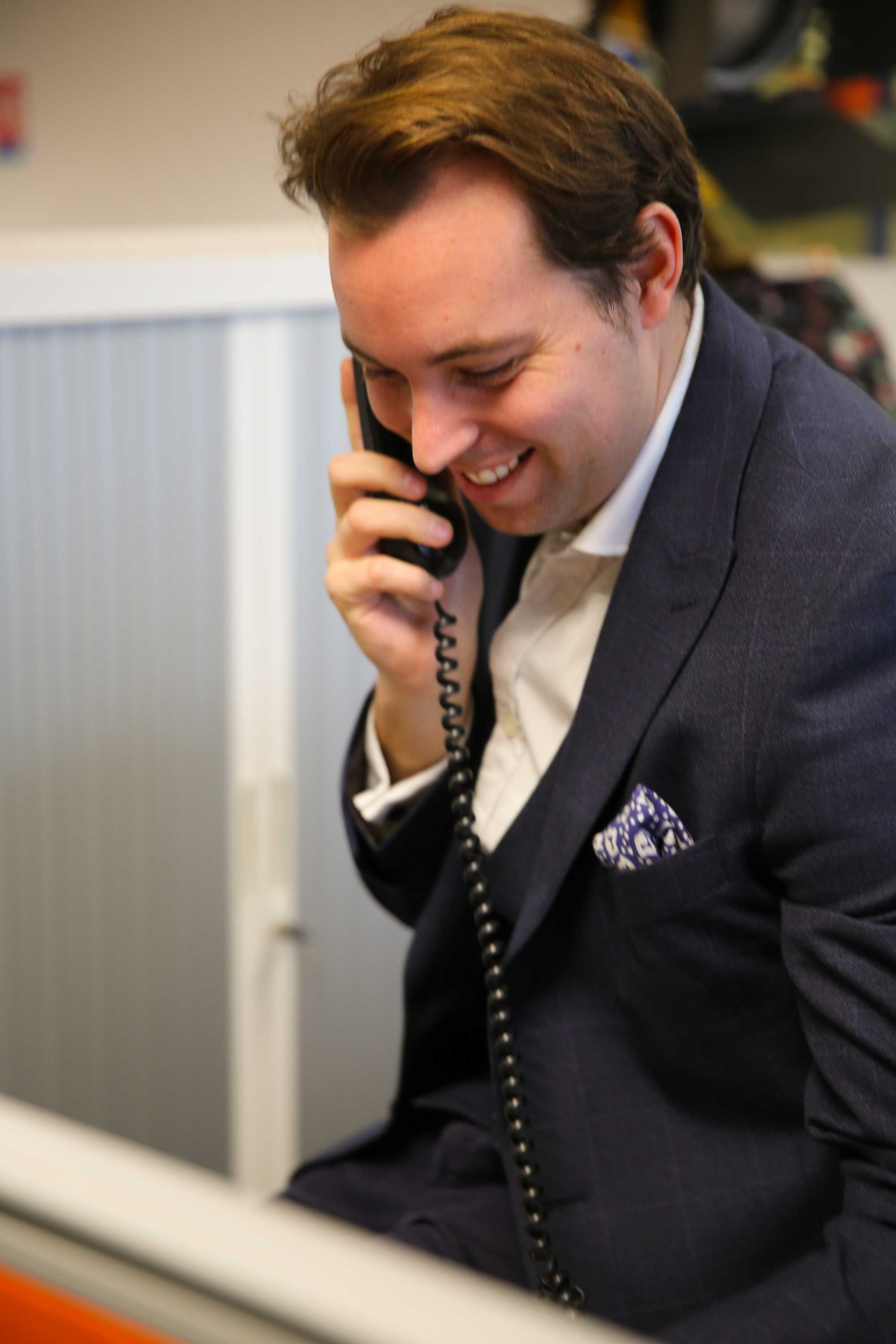 CUSTOMER REQUEST AND NEED ANALYSIS 

First step, the Project Manager defines with client all features of the project : needs, uses, constraints, budget, technologies deployed, aesthetics and finishes… At this stage, the Project Manager looks into your project thanks to his/her expertise and defines the most suitable solution for your needs.
Further this talk, he/she consults our Design Office to define a feasibility study and a budgetary approach. These features are presented to the customer and we can implement the project.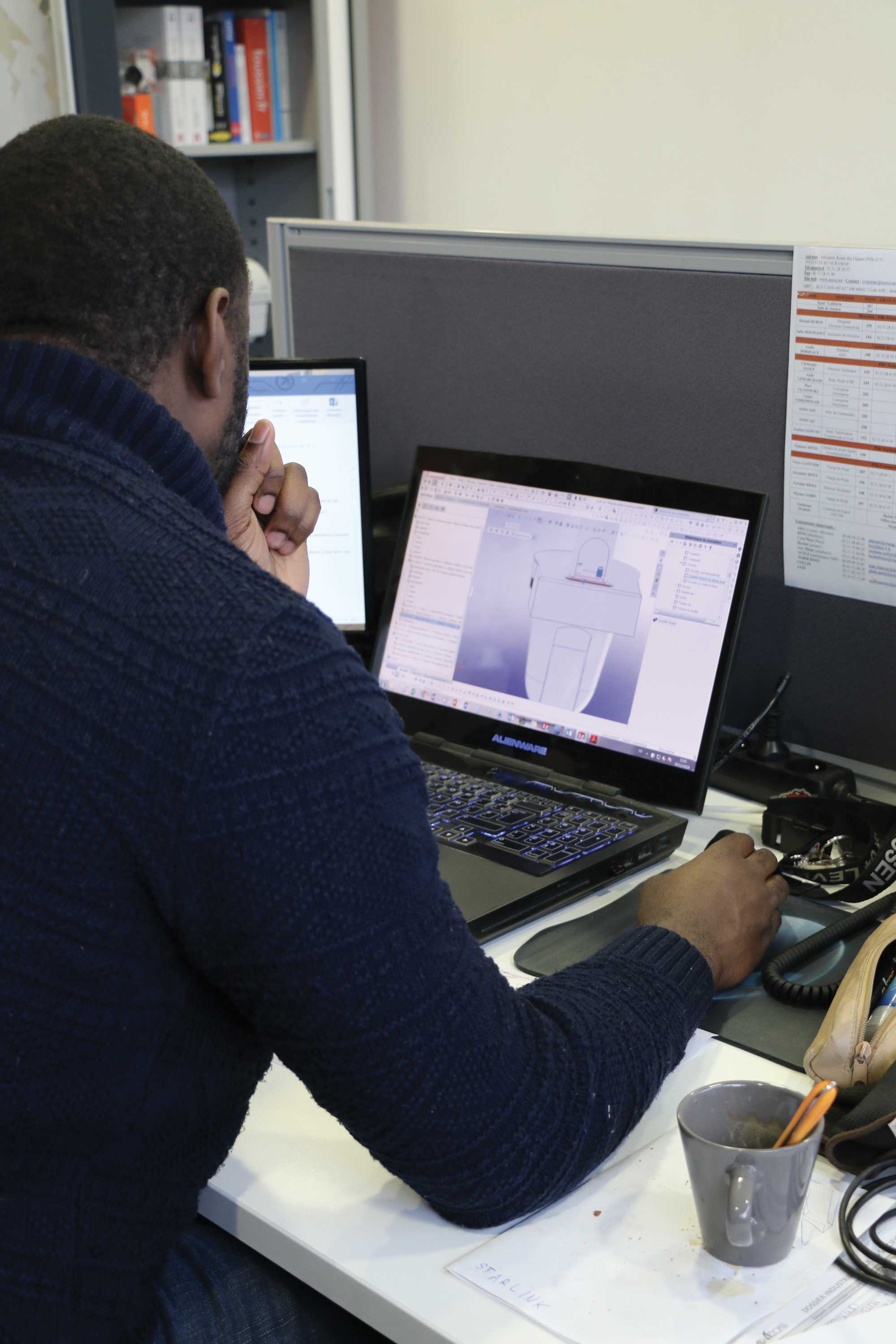 DESIGN AND ENGINEERING

Then, our Design Office develops the solution defined. It designs the solution and thinks about all interactions between the solution and users.
It is an engineering work to define the functioning of the project from a technical perspective: technologies compatibility, materials, assembly, finishes, manufacturing process, etc. To offer the best experience to our customers, we study and optimise each stage.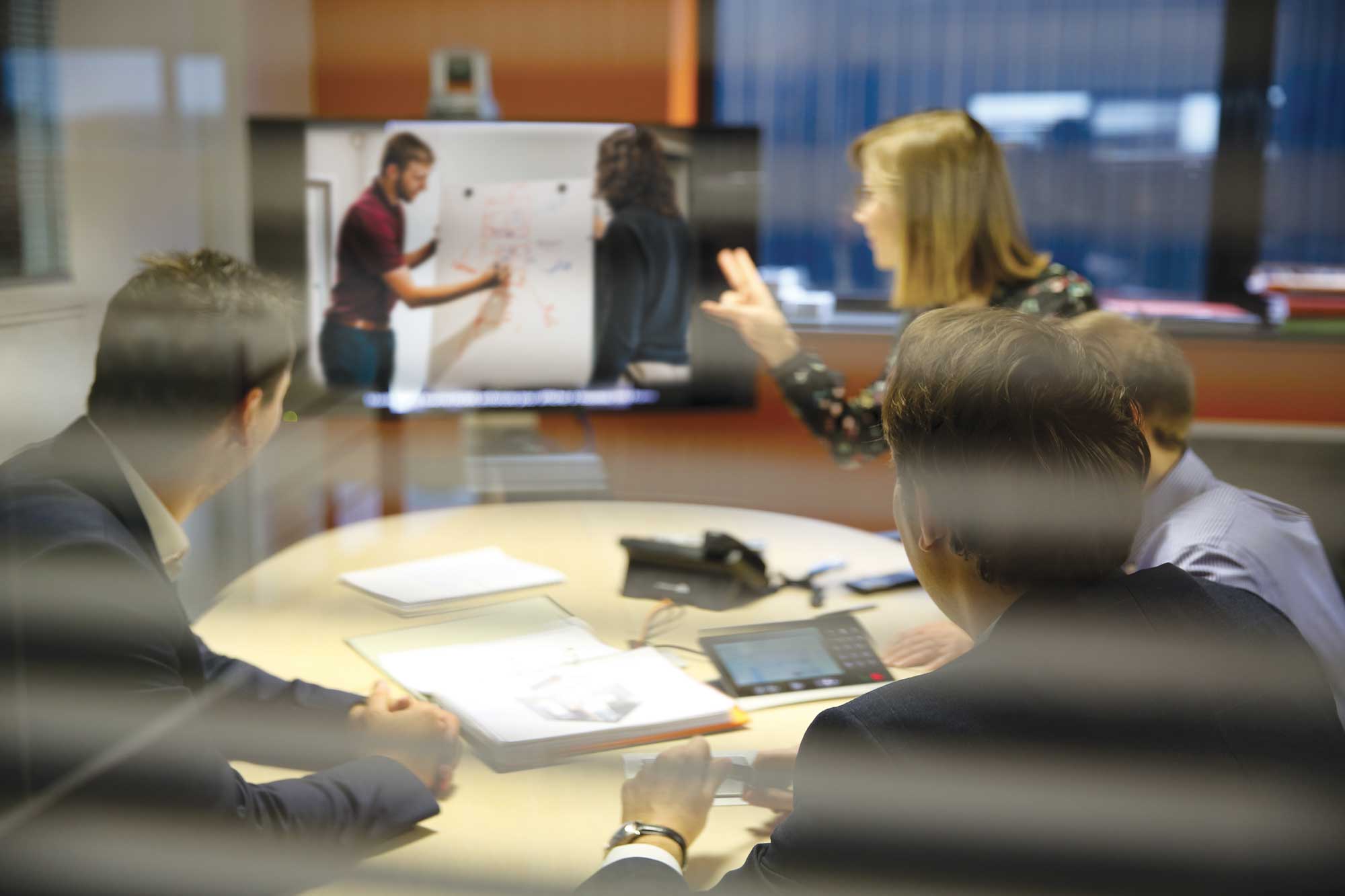 APPROVAL

Once the design and technical features are defined, we ask the customer to approve an overall drawing. To give a greater visibility of the project, 3D imaging of the project or overall views of room. We discuss with the client to adjust the offer if needed.
After the validation, we supply several tools such as assembly instructions. The documentation provided is useful and informative. If the customer has any further question, our team remains at his disposal.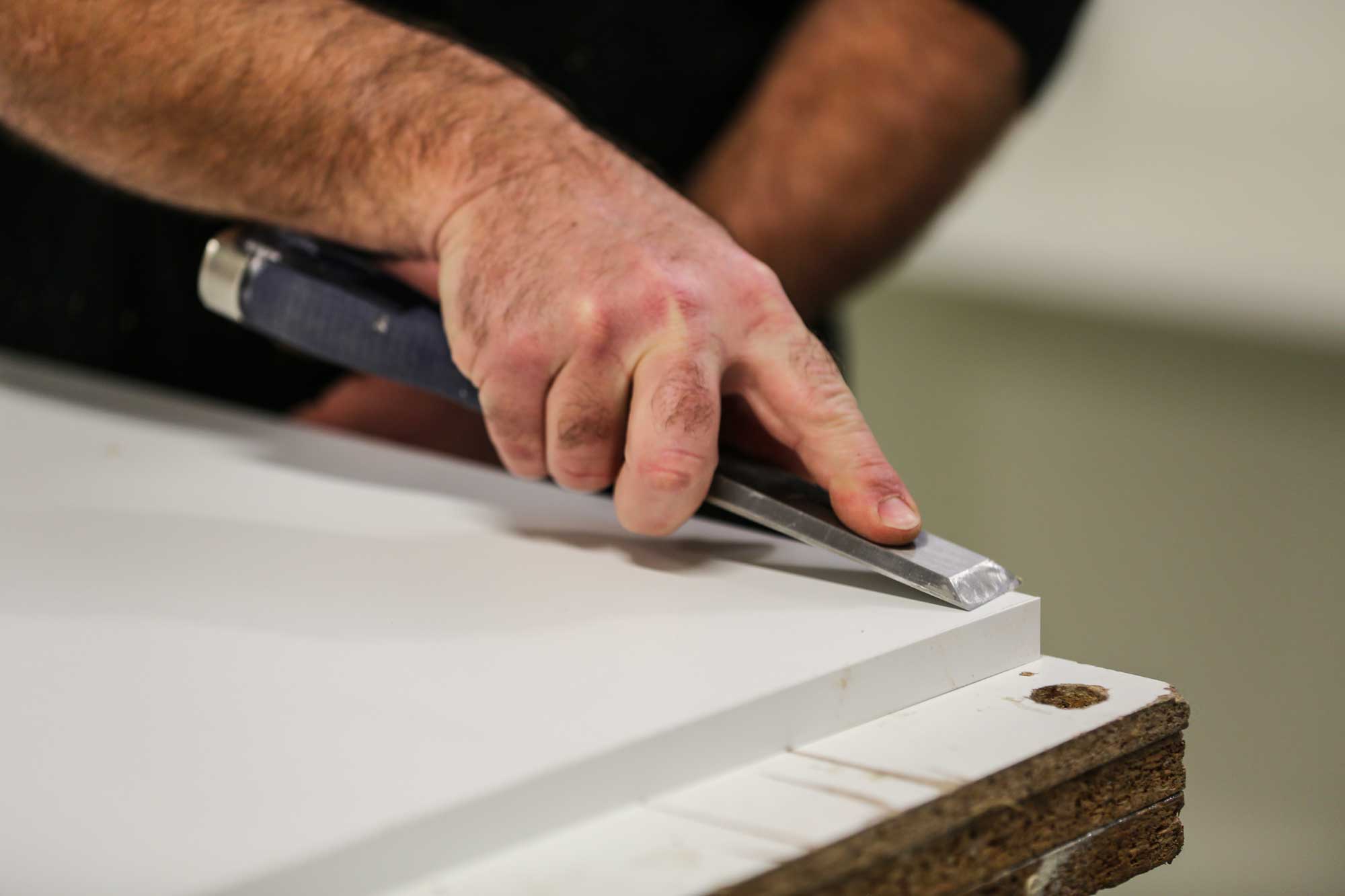 MANUFACTURING

After drawings' approval, the manufacturing process starts. Our technical department and our Design Office coordinate with our manufacturing facilities to optimise production and delivery deadlines. We respect our quality charter for manufacturing. Then, we receive each item and we assemble the product in our workshop.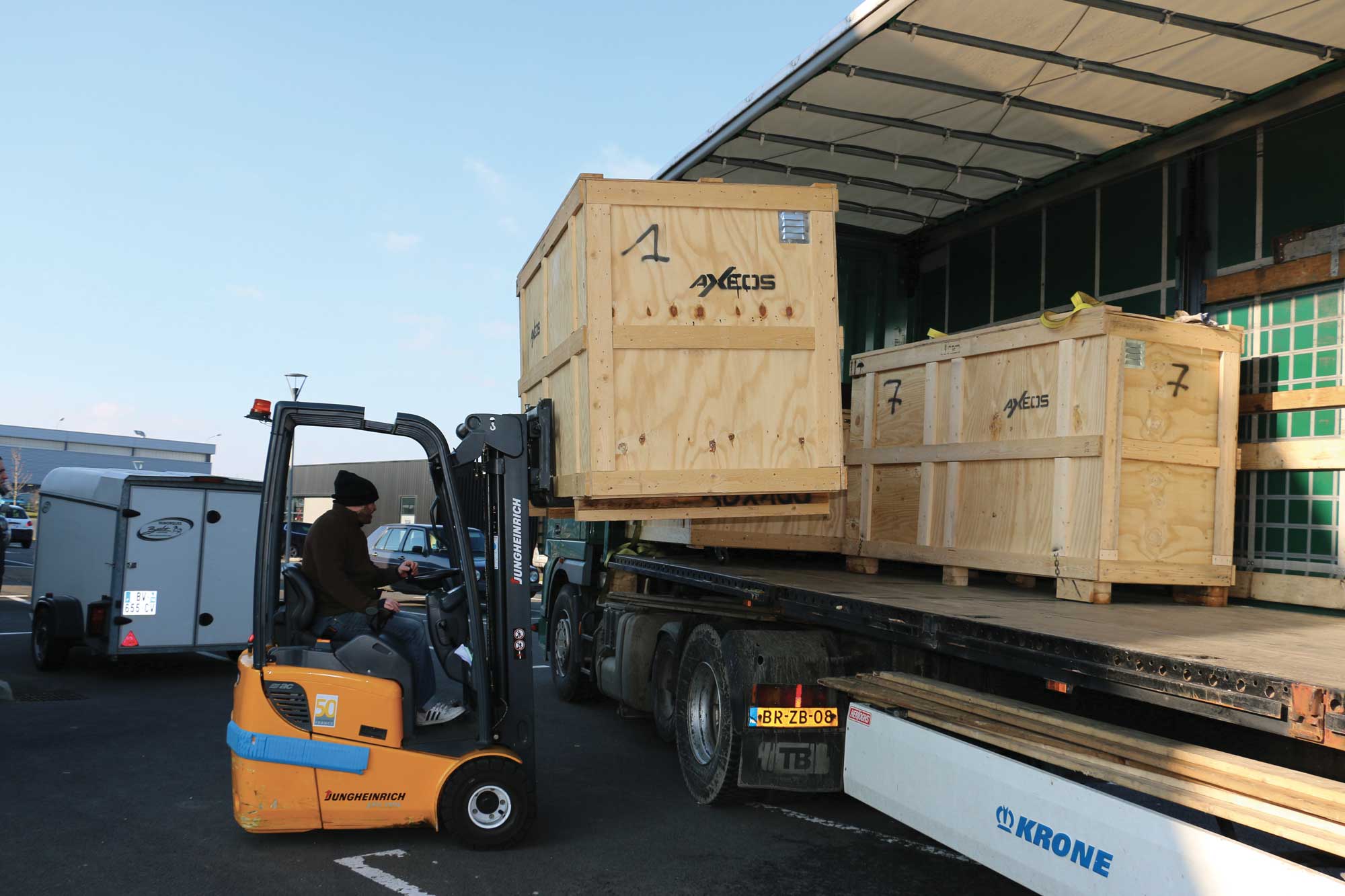 DELIVERY AND INSTALLATION 

Our logistics department guarantees the optimum quality of delivery and is flexible to customers' requirements. To optimise shipping, we study packaging and protection of the custom-made furniture.
For complex custom made projects or sensitive products, we recommend an installation by our team. If you choose to install yourself, assembly instructions will be provided with the product. Finally, Axeos assists you regarding maintenance and cleaning recommendations to optimize the products' longevity.
International logistics management
We care about logistics to give a full customer satisfaction. We improve every action to provide products at the right time, in the right place with top quality.
To manage our logistics, we rely on :
80% of our standard products are available as soon as possible in our storage.
Our French and local production optimises deadlines. For instance, deadlines are longer for custom made project. However, the we are close to our manufacturing facilities, hence have great deadlines.
Our logistics team remains at your disposal for any further information (real-time deadlines, order tracking…). To optimise shipping and delivery, Axelle, Lisa and Pauline give their best.
Our Pick and Pack Operators, Julien and Quentin, handle more than 3000 shipping in France and abroad.
We take extra care of packaging. Indeed, it is the reflection of products' quality. We optimise packaging to maximise robustness and bring you satisfaction.
Thanks to our experience, we are able to react to a single product order as well as a deployment with hundreds of units. Also, our team can install across Europe. We comply with the customers requirements : access conditions, coordination with technical teams, security, on-site intervention…
With our network of more than 500 resellers around the world, we will put you through the perfect partner according to your project and your location. Based on trust and integrity, we have human and honest relationships with our resellers.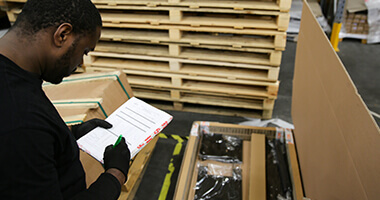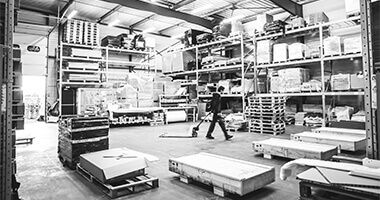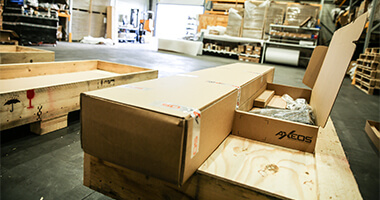 Made in France
Nowadays, quality is an essential element to be competitive. At Axeos, we commit to supply elegant integrated furniture, suitable to your space. To achieve this goal, Axeos has a unique know-how thanks to its metalworking and woodworking production units. For each product, we have high requirements in terms of quality of production, reactivity and agility.

Our products are based on metalworking, woodworking and plexiglass. We highlight our « made in France » production, as a guarantee of quality. Over the years, we have provided our technical expertise, our reactivity and our reliability to our customers.

We chose a French production for ethical and ecological reasons : development of employment, sustainable supply, reducing environment impact, transparency of information, French know-how optimisation…

Day-to-day, to have a precise and real-time production monitoring, our team are in touch with our manufacturing units. We improve our processes to offer you the best solution according your requirements.